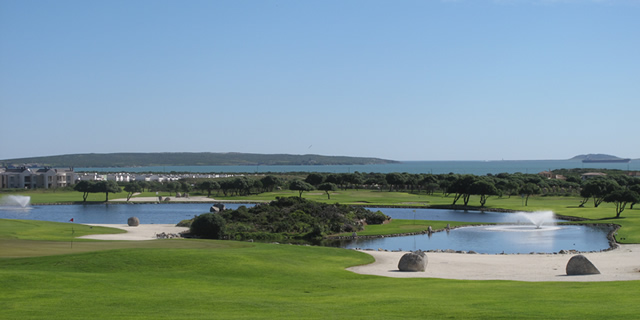 From the outset, this 450 hectare Estate in its magnificent setting next to the renowned West Coast National Park, was intended to offer an exceptional living experience at all levels. We are also situated close to perhaps the most beautiful lagoon in Southern Africa. It is a special place, in a picturesque location, at the heart of the West Coast.
The Estate offers a harmonious balance of sport, leisure and conferencing facilities, set against the spectacular West Coast scenery. We are environmentally conscious and extremely proud of our non-polluted Estate environment. The natural area around the golf course and the Estate grounds is home to various indigenous wildlife and prolific birdlife. Not forgetting to mention, that this area has one of the largest varieties of tortoise species in South Africa, all complimented with the natural Fynbos and Renosterveld flora.
Langebaan Country Estate affords you the opportunity to own exclusive yet affordable property on the West Coast's only 18-hole Black Knight Design golf course.
07 Dec 2018

Past Projects