Developing sophisticated retirement villages for a growing market is a specialist field. Retirement living developers need to understand the lifestyle, challenges and preferences of the aging population.
One of many challenges faced by the aging population is visual impairment.  Approximately one person in three has some form of vision-reducing eye disease by the age of 65. The most common causes of vision loss among the elderly are age-related macular degeneration, glaucoma, cataract and diabetic retinopathy. Age-related macular degeneration is characterized by the loss of central vision.
Recently Jennifer Webster did a presentation at The Somerset Lifestyle and Retirement Village in Somerset West about age related visual degeneration and how one can adapt and use tools to assist in remaining independent for longer. Jennifer is the founder of Curable. Being visually impaired is a great bonus to sighted people who are wanting to design for inclusion. Jennifer has worked out some really unusual ways to navigate in physical spaces and digital platforms.
Jennifer Webster was diagnosed with Stargardts disease at the age of 10, a juvenile onset form of Macular Degeneration. She managed to complete mainstream schooling and has a BA Honours from Rhodes University. Married with grown up children she now spends her time helping to find solutions and encouraging others along the journey of vision loss. Jennifer shared her own story and some of the joys and struggles of coming to terms with a visual impairment.
Jennifer also took the time to give us an overview on the design and decor of The Somerset and how it impacts anyone with low vision. To watch her feedback video, click here.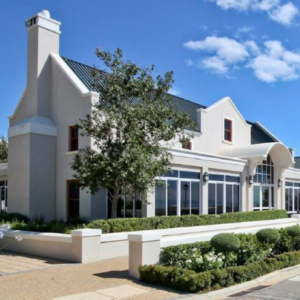 The development of retirement villages is a specialist field and Shire consultants complete the standard professional team of developers who are planning or executing new retirement developments. Click here for details of projects that Shire has contributed to.