As todays' retiree's lifestyle preferences continue to change, retirement offerings will have to adapt. The major difference between the former traditional retirement properties and those being developed today boils down to these lifestyle changes.
One of many amenities that constitute a successful lifestyle and retirement village, is a clubhouse. The clubhouse is not a luxury, but it summarises how a happy and healthy lifestyle should be.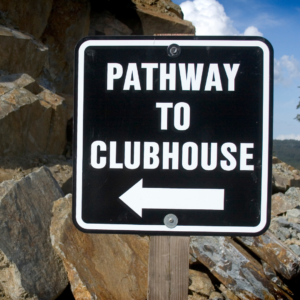 A clubhouse is, in fact, the hub of all recreational activities under one roof. It is a place where each member of the family can find their space. It usually consists of a library, restaurant, chapel, gym, conference room and possibly a heated swimming pool and a hair & beauty salon. Apart from this, in many of the modern designs, there are outdoor courts. A one-roof solution for all recreation and fitness activities of a community.
Clubhouses are a great way to socialise. Since these clubhouses provide a common area to gather and engage in activities, it often brings people together. Moreover, it makes socialising pretty much easier without even going out of the gates of the community where you live.
For fitness enthusiasts, clubhouses are a great deal. This is where the gyms usually fit in. Most lifestyle and retirement villages come with a world-class gymnasium. With modern and good pieces of equipment, it helps in remaining fit and healthy.
Yet another advantage of having a spacious clubhouse is that it contains event holding spaces. Usually, there will be large open areas in a clubhouse which is used for gatherings and various social events.
For residents who enjoy reading, a library eliminates the need to go out of the estate in search of public reading spaces.
A clubhouse in a retirement village is a place which fosters community living. It brings people out of their homes and enables them to form part of a greater community.
These days people are more selective when it comes to buying a retirement home. Buyers are on the lookout for many factors and of course all of these factors together contribute to the value of their purchase. One such factor is the availability of a clubhouse. It has turned from a luxury to a necessity and thus an elementary part of retirement village living.
Shire Retirement Properties (Pty) Ltd (Shire) is based in the Western Cape Province of South Africa and specialises in the provision of a range of services focused exclusively on the retirement industry. To view the villages that Shire is involved with, click here.