HELPING PEOPLE WITH DEMENTIA RETAIN THEIR INDEPENDENCE
"Dementia is not a natural part of getting older. Dementia is caused by different diseases that affect the brain, which mainly affects people over the age of 65. It is a group of symptoms that often get worse over time and include:
memory loss
confusion
problems with words, language, and comprehension
changing behaviours and a need for assistance in everyday living.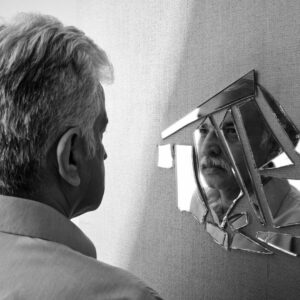 Around 50 million people worldwide are living with dementia. The condition devastates lives, causing people a series of losses – of memories, relationships, and identity. That number is predicted to increase to 153 million by 2050. The chances of developing dementia increase with age:
1 in 19 people younger than 65
1 in 12 people aged over 65
1 in 6 people aged over 80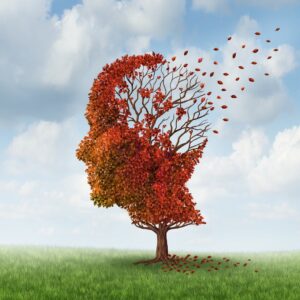 Crisis points
Cognitive loss can cause a decline in independence, social interactions, and the ability to achieve fundamental daily activities. These not only create frustration but have a large impact and increase on their changing needs, such as assistance with their care needs, hospitalisation or entry into care homes.
Dementia progresses over time and can impact many different parts of the brain in different ways, people affected have highly varied needs that can also change over time. This makes it very difficult to offer the kind of tailored, appropriate support that can enable people to continue living at home and doing the things they love.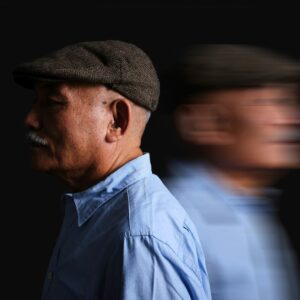 Beyond the typical associations with memory loss, dementia can affect many different parts of the brain and its effects are therefore highly individual. For some people, one of the first symptoms of dementia is difficulty with speech and word finding, which can have a significant impact on their ability to express themselves and communicate with others (expressive and receptive aphasia). Others may struggle with sensory issues and find themselves easily overwhelmed by auditory and visual stimuli.
People with dementia want to retain their independence
Unfortunately, this journey is often characterised by a series of losses – in abilities, independence, choice and autonomy. Many people with dementia would like to retain their independence, both to reduce the burden on their loved ones and carers and to retain their own dignity and sense of self. In the absence of a cure, we know that more innovative approaches are needed to help promote independence and maximise quality of life.
People can still live well
It's important to try to stay positive. Despite its challenges, people with dementia can live fulfilling lives and don't have to stop doing the things they love. There is practical and helpful support out there for people living with the disease and their friends and family.
About the Longitude Prize on Dementia

The Longitude Prize on Dementia called on innovators around the world to develop digital solutions that support people with dementia to remain independent for as long as possible.
The Longitude Prize on Dementia will be awarded to the creator of a breakthrough technology that learns from a person living with dementia, adapting and compensating for their condition as it progresses, and enabling them to continue living independently for longer.
The winning solution will be a digital device or service designed for use by people living with dementia as the primary users. It must be able to demonstrate a transformational improvement in the lives of users, helping them to retain independence in one or more of the areas that contribute to their well-being and quality of life, including essential activities of daily living, communication and social interactions; and other activities that enable them to lead a fulfilling life doing things they enjoy.
Using advances in science and technology, such as AI and applications of big data, the winning innovation will be tailored to individual users and adapt to their changing needs over a sustained period of time. These technologies must be empowering for the user, overcoming existing ethics, design, and technology challenges to develop a solution that is easy and enjoyable to use for people living with dementia as they transition through some of the pivotal transition points along the journey through the early to mid stages of dementia.
The initial entry took place from 26 September 2022 to 26 January 2023. Supported by the London School of Economics and Political Science (LSE), finalists will participate in an independent study to evaluate the effects of their technologies on the lives of people affected by dementia. The evaluation will look at the processes of co-design and innovation.
From smart gloves to games: 175 brilliant ideas entered the prize, with solutions from every continent in the world. Solutions entered ranged from:
* Smart wearables, such as smart glasses to aid memory recollection through story-telling and facial recognition;
* Cognitive interventions, such as virtual reality games with reminiscing opportunities;
* Home and physical aides, such as artificial intelligent chat companions.
More than 50% of applications came from businesses whilst 18% stemmed from academic institutions and universities. Applications are now undergoing assessment."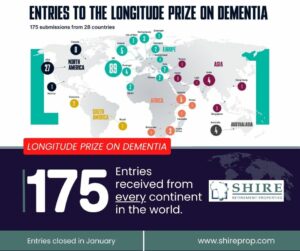 We are excited to announce that Shire is one of the three entries from South Africa with our Shire App. The concept of the App is to facilitate communication between
Employers,
Employees,
Clients and Family of Clients in the Retirement Sector.
The entry to the prize envisages a means to assist those living with dementia to remain independent for longer, by improving the understanding of their routines and by upskilling Careworkers specifically for their clients through an e-learning platform that is part of the App.